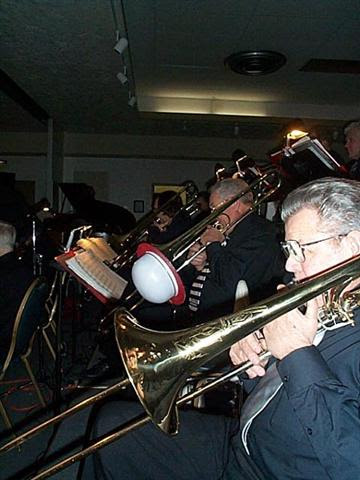 Wilson Brown
Day Job: Retired College Professor
Teaching Specialty
Instrument: Trombone, Piano, Synthesizer & Organ
Musical Background
Wilson plays bass trombone in the band. He is an accomplished musician on piano. synthesizer and organ. He is a member of the American Federation of Musicians and the International Association fro Jazz Education.

Wilson played professionally in Los Angeles, Chicago, New York, New Orleans and Seattle for 15 years. For thirteen years, he was the arranger/pianist/conductor for the famous pop vocal group The Letterman, making recordings and touring on the nightclub and concert circuit. He has also worked with such notables as: Nat King Cole, Sammy Davis, Dean Martin and Judy Garland.

Wilson taught pop and jazz music at Ricks College, now BYU-Idaho, for 25 years. He presently teaches jazz piano there on a part time basis. Wilson is in high demand to play with jazz groups throughout Idaho, Utah and Wyoming.