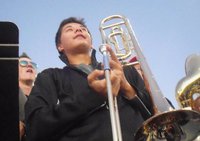 Greg Hawkins
I play trombone in the best youth jazz band in the world, The Crescent Super Band. Last year, I was the third chair trombone for a world class Latin Jazz band, La Onda Caribena. I was also selected to be the tenor and bass trombonist for one the best youth orchestras in the nation, Lyceum Philharmonic Orchestra. I am the lead trombone in several high school bands, including the Riverton High Symphonic Band, and Riverton High Varsity Jazz Band. I have played the trombone with the ska band Fumbled Punt. I played the trombone and sang with the Notable Youth Foundation's "Prodigy" band.
I am one of the drum majors for the 2010 Summer and Fall seasons of the Riverton High School Marching Band (class 4A). During the 2009 Marching Band season, I played baritone for the Riverton High School Marching Band.
I am also on the Riverton High School Senior Winterguard, which competes in class SIA. Last year I was on the Riverton High School Junior Winterguard. We competed in class SRAA and we took 2nd place in State Championships during the 2010 season.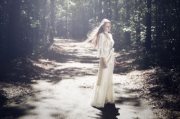 Heather Elkington Shepherd
I just wanted to drop a note to you and tell you thank you. My life was changed forever the moment I walked into your studio 25 years ago. I have often wished over the years that I could come in and have a voice lesson from you…living out of the state doesn't make it possible, but know that you are forever a part of my voice. I wanted to tell you that I just released my first solo EP. I have been on many people's albums and projects over the years, but never done my own. It is a Christmas EP of original songs that a friend and I wrote. I would love to have you listen to them. My facebook page has the songs on there. It will be on the music tab on the side.
www.facebook.com/HeatherShepherd.Music
You are my mentor and I wanted to share with you. God bless you and your family.

Most sincerely,
Heather Elkington Shepherd
Jacob Veloo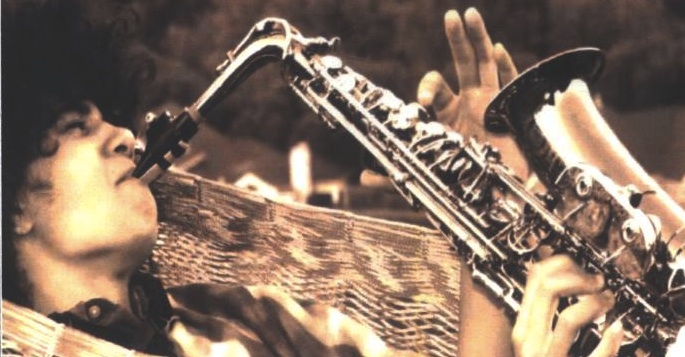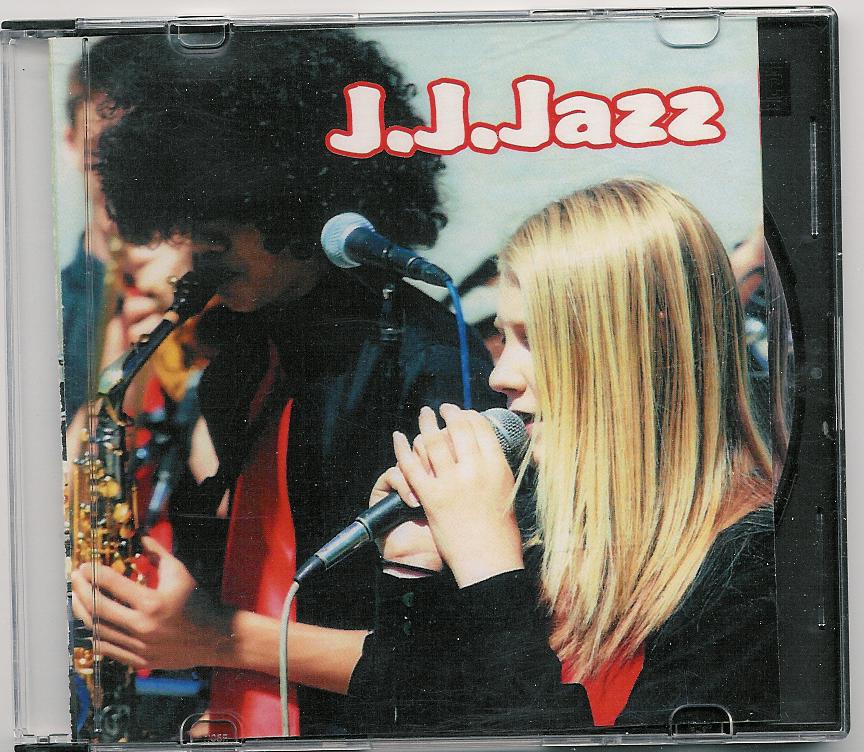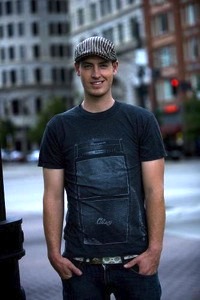 Jon Whitley
Congratulations, son, on your first worldwide commercial! It won't be long and you'll be doing what you've always dreamed.

Dad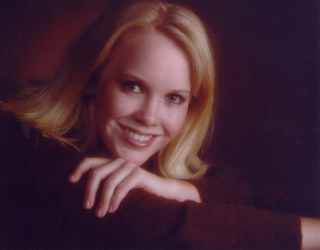 Katie Fellows
"The world is full of beautiful songs. You just have to open your heart to hear them."
— Katie Fellows

My favorites are "Stay" and "Guiding Light". Thanks for allowing us to produce your project!
— Dan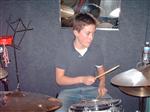 Talmage Egan
See pictures of Talmage as Luke Williams in Disney's "Camp Rock"
Whitney Layne
www.whitneylayne.com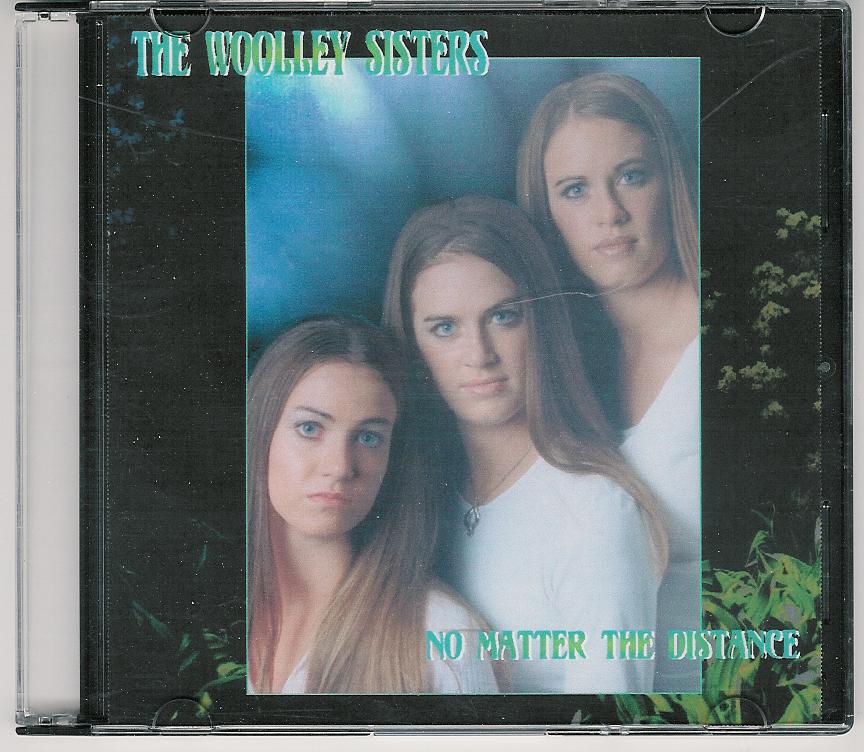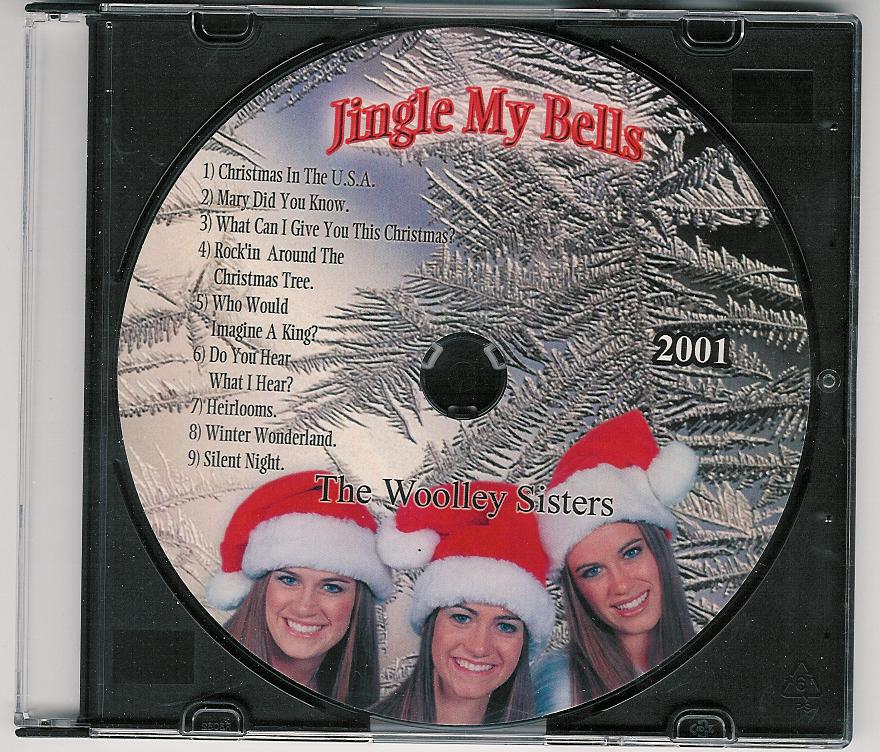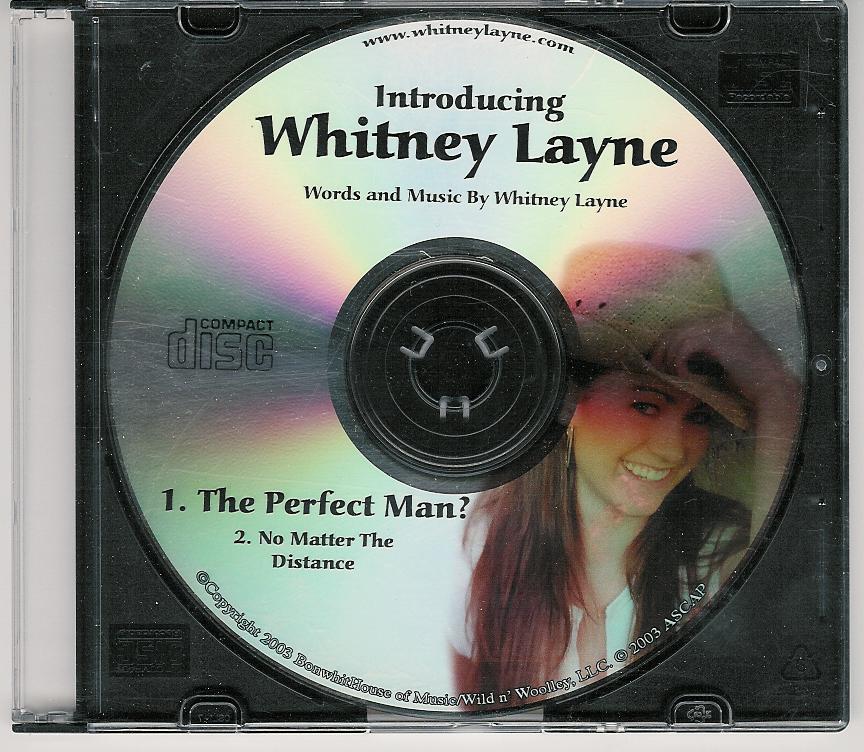 Dear Whitney,
Thanks for being a part of our training program in 2001 when you recorded two albums with your sisters. We're glad we could introduce you to the business. Best of luck with your career!