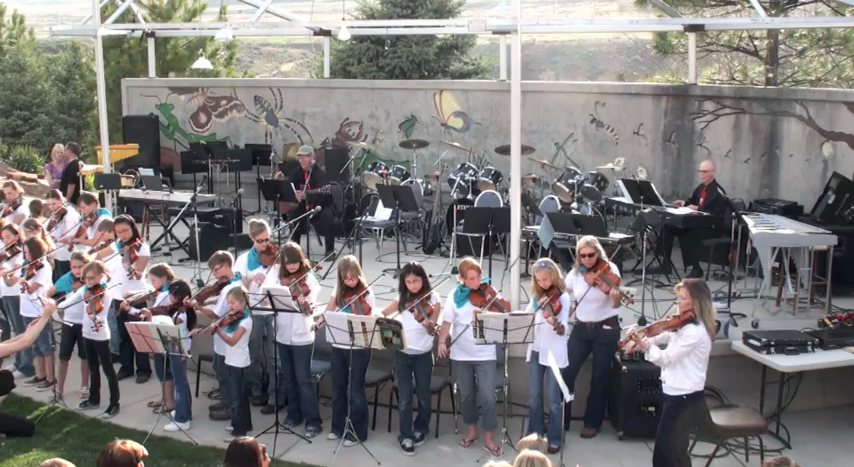 Intermediate Band & Orchestra
$12.50 per 1 hour class
Fridays at 5:00 PM, Mountain Time
4 or 5 classes per month
$50.00 to $62.50 per month
Taught by Dan Whitley
This group consists of students that have been with us, normally a year or more (under 12 years old). It includes strings which play from Dan's Classical Instruments book, as well as early fiddle music. The Friday group, has also been known as Tiny and the Heartbeats, and performed as part of the Notable Youth Pops Orchestra. This is a great group to come and see really young players doing their thing.
Original Tiny and the Heartbeats
TO ENROLL

Please fill out a contact form and Dan will call to set up a personalized interview.